Creative Design
At Exhibits South, we strive to produce environments that are innovative and cutting edge as well as meet the needs of our clients. We work in all realms of the exhibit design industry, creating tabletop and tension fabric exhibits to custom designs and permanent displays.
Custom Fabrication and Refurbishment
Our creative solutions will deliver the edge needed to create a structural design that generates customer excitement allowing the opportunity to leverage existing relationships and improving your trade show, event and marketing results.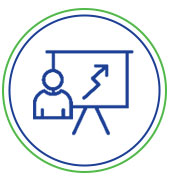 Event Management
Complete Turnkey program management. Completion of show book for all show orders, including installation & dismantle labor, material handling, audio/visual, electrical, flooring, and photography. Event-site supervision.